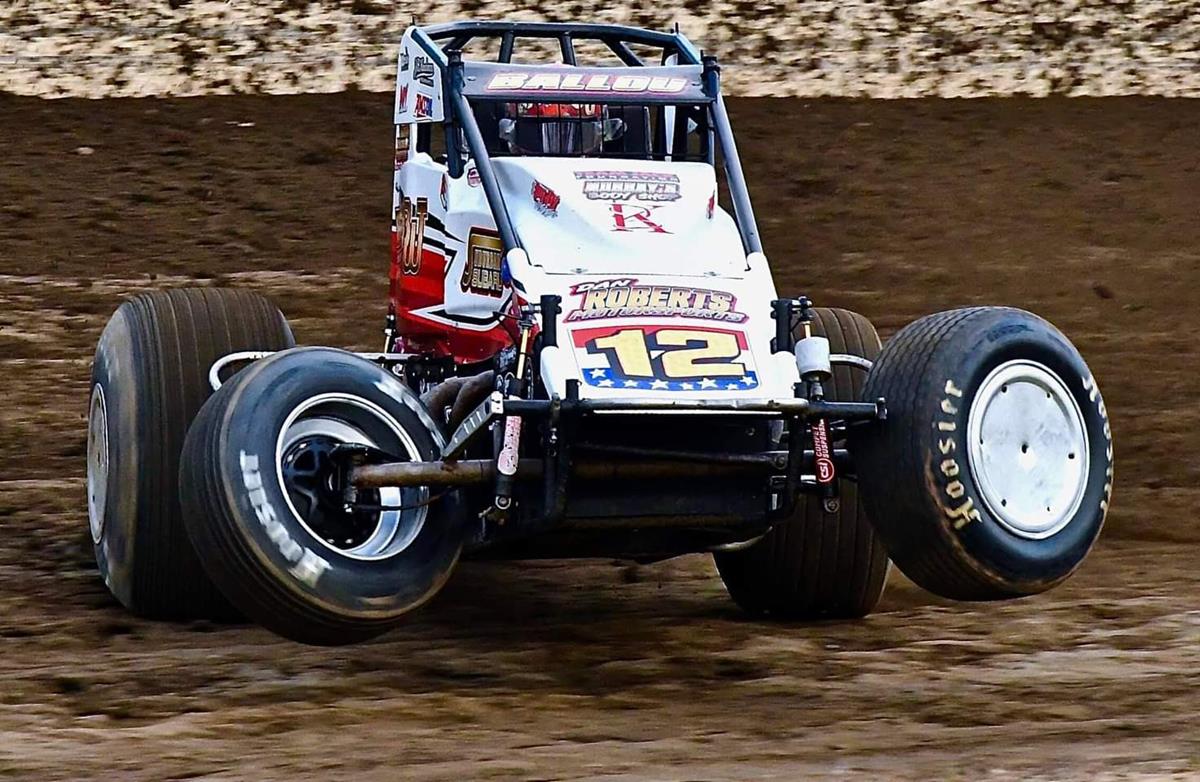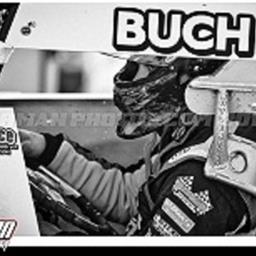 ---
Grandview Podium Highlights Four Race Stretch of Top-10's for Robert Ballou
PETERSEN MEDIA: Making his way to Pennsylvania over the last week for the 'Keystone Invasion' with the USAC Amsoil National Sprint Car Series, Robert Ballou would put together four very strong runs that were highlighted by a third-place finish on Thursday night at Grandview Speedway.
"I really think I am getting closer on these new cars and was pretty happy with how things felt in PA," Robert Ballou said. "Definitely still have some work to do so we aren't coming from deep every night, but we raced really well in every feature."
The trip kicked off on Thursday night at Grandview Speedway where 'The Mad Man' timed the Suburban Subaru/Deaton's Waterfront Service/Rossie Feed and Grain backed No. 12 entry in 10th fastest in qualifying time trials.
Picking up a second place finish heat race action, Ballou transferred into the feature event where he would roll off the starting grid from the 13th starting position.
Just as he has done so many times early in the 2021 season, Ballou had his elbows up as he sliced and diced his way through the field. Working around the 1/3 mile oval, Ballou earned KSE Hard Charger honors as he would advance all the way to a third place finish.
Big Diamond Speedway was next on the docket on Friday night, and on this night Ballou would better his qualifying efforts as he timed his mount in ninth fastest. Again, running second in his heat, Ballou was safely in the feature event as he rolled off the starting grid from the 12th position.
While it wasn't quite a KSE Hard Charger kind of night, Ballou again was able to work his way forward and well into the Top-10. Coming from 12th, Ballou would cap another solid charge off with a sixth-place finish.
Saturday night saw the scene shift to BAPS Motor Speedway for round three of the 'Invasion'. Timing in 17th fastest at BAPS, Ballou would take advantage of heat race starting position as he raced to the win, which put him in the fourth row for the feature.
Getting off to a good start, Ballou able to race his way forward as he turned in good laps during the first half of the race. Making his way into second at the race's halfway point, Ballou would slip back to third before the red flag flew on the 21st lap.
With the leaders bunched back up, Ballou would shuffle back a couple of positions in the final nine laps, as he closed Saturday out with a sixth place finish.
Sunday's finale saw the series check in at Path Valley Speedway, a rare ¼ mile facility nestled in Pennsylvania. Timing in 13th quickest in time trials, Ballou would pick up another heat race win.
Scheduled to start eight in the feature event, a issue prior to the race going green saw Ballou stop in the work area for a quick repair before taking the green flag from 22nd.
Opening the trip with a hard charge back on Thursday night, Ballou would cap the trip with another hard charge on Sunday. Though he wouldn't get the 'credit' for coming from 22nd, Ballou was still methodical in his way from the back of the pack as he closed the week out with an eighth-place finish.
"There was definitely some positives that came from the week, and I am excited with some of the things we learned," Ballou said. "Running that many nights in a row was a big help, and I am looking forward to Eldora next weekend."
Robert Ballou would like to thank Suburban Subaru, Deaton's Waterfront Service, Rossie Feed and Grain, Berks Western Telecom, Inc., Jamie Davidson Scrap Metal, Hinchman Indy, Don Ott Racing Engines, Manvel Motorsports, Olson Custom Design, Konnected Clothing, Hooker Harness, Indy Race Parts, Hoosier Tire, Schoenfeld Headers, ISC Racers Tape, Chalk Racing Products, Keizer Aluminum Wheels, Saldana Racing Products, Moose Blocks, Inc., JE Pistons, AO Designs, Abreu Vineyards, and Arai Helmets for their support.
ON TAP: Ballou returns to action May 7th and 8th at Eldora Speedway.
BY THE NUMBERS: Starts-12, Wins- 0 Top 5's- 3, Top-10's- 9
STAY CONNECTED: Stay up to speed with 'The Mad Man' by following him on Twitter @RoberBallou81, liking https://www.facebook.com/robertballoumotorsports/, or by clicking over to www.balloumotorsports.com.
PETERSEN MEDIA: Petersen Media is a promotional company that can handle your public relations, marketing, and any other promotional needs. Petersen Media utilizes multiple tactics to help you reach your intended audience, and boost awareness.
For more information contact sales@petersenmediainc.com, by phone at 916-342-3424,visit http://www.petersenmediainc.com, http://www.facebook.com/PetersenMedia, or follow http://www.twitter.com/petersen_media.
---
Article Credit: Petersen Media
Back to News